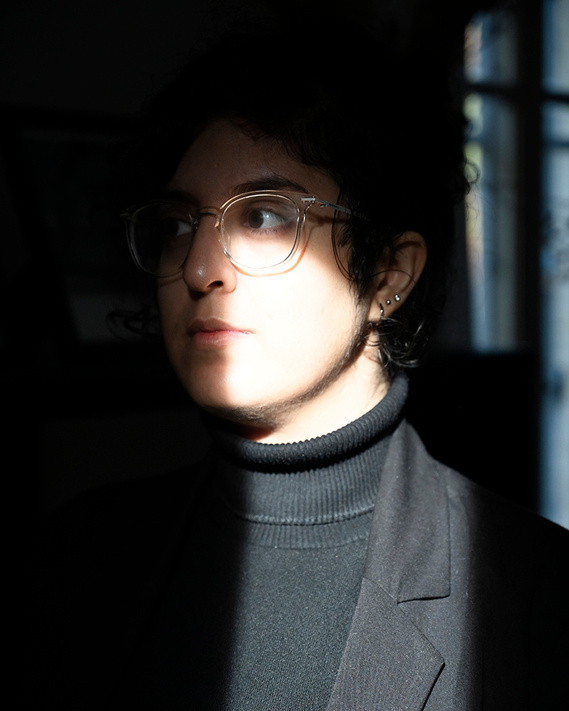 Biography
Laetitia El Hakim was born in Byblos, Lebanon in 1993. She is a multidisciplinary artist who studied Architecture (USEK, Lebanon, 2017),Photography (NDU, Lebanon,2020), and Dance (Al Sarab Dance School, Lebanon, 2009).
Laetitia explores socio-political dynamics that affect the way Lebanon and its culture are shaped through an anthropological perspective.She is interested in the cultural components that drive us as humans, more specifically through the notions of rituals, memories, and history. Her practice often takes performative and storytelling aspects in its execution, oscillating between reality, fiction, the occult and the fantastic.
She is part of a photographic duo with Tarek Haddad. Their work has been shown in the collective exhibitions "Togetherness" at Galerie Tanit, Lebanon (2021); and in" Au bord du monde vivent nos vertiges" at the Abbaye de Jumièges, France (2022).
In 2021, she had a residency at Diaphane pôle photographique xFrac-Picardie, France, as part of the program "NAFAS" launched by the French Institute, Lebanon. She took part of a residency at the Abbaye de Jumièges in July 2022. She was selected for the Catapult-Visual'Arts Residency program where she spent August 2022 at Hospitalfield and Edinburgh Sculpture Workshop in Scotland.
She was selected by the "Catapult-Visual Arts" program (ArtLab x and The British Council) through which she has presented her first solo exhibition "In mud, rust, and blood" in October 2022 at ArtLab, Gemmayze, Lebanon. Her project "Domestica" (f.) received the Lebanese Grant Prize at the 5th edition of "Les femmes s'exposent", houlgate, France (2022).
Laetitia currently resides and works in Beirut, Lebanon.
Photo credit: © Tarek Haddad, 2021